Vero Beach Trade Jobs – Irrigation Technician Extraordinaire
Vero Beach Jobs - Irrigation Technician Extraordinaire
Irrigation Technician Extraordinaire - Opportunity to love your work - We're Hiring Now in Vero Beach, FL - Career Opportunity - Exceptional Pay $26 - $28 hr and Benefits - Leadership openings available for future growth - If you love working with your hands in the great outdoors, continually learning, problem solving, great comradery, and having the opportunity to make an impactful difference in the lives of others this may be a perfect Job match. - If you have experience as an electrician, plumber, well drilling or water filtration or other skilled trades, we consider that a plus, however no experience is necessary for the right individual - Please Review our full Job Description
Salary: 26.00
Salary Currency: USD
Payroll: HOUR
Date Posted: 2022-06-21
Employment Type : FULL_TIME
Hiring Organization : Can Do Services
Organization URL: https://www.gocandoservices.com/joinourteam/
Organization Logo: https://gocandoservices.com/wp-content/uploads/2020/09/Can-Do-Services_LOGO_Square.jpg
Location: PostalAddress, Vero Beach, FL, 32966
Education Required:
Vero Beach Trade Job Description (Full) - Irrigation Technician Extraordinaire
Imagine the Opportunity to Inspire families in our community thru your work.
We would potentially be a great match for your gifts if you're someone who;
Is a competent problem solver and is mechanically inclined
enjoys the outdoors and the feeling of accomplishment working with your hands
is competent at reading and following directions
is a well spoken articulate communicator
No direct Irrigation Experience is required but relevant work experience to noted skills is strongly preferred.
This is a Career Opportunity with well defined growth potential and;
exceptional income $26 – $28 hr. base + Random Bonuses ($54,000 – $70,000 annually) and associated benefits
an emotionally rewarding and highly enjoyable working environment
What your Vero Beach Trade Jobs – Irrigation Technician work involves:
You work independently as a key team member of our working family
You problem solve, repair and or install Irrigation Systems, Wells, Well Pumps
You build relationships and are a significant inspiration to those we interact with
You help further develop all company Standard Operating Procedures
Maintain service vehicle material and supply inventory
Follow other company SOP's
​Additional Qualifications:
Must be in athletic physical condition
Have very good penmanship
Familiarity with maintenance tools and equipment
Ability to handle Florida outdoor weather working environment and associated physical workload
A clean Florida driving record with at least 5 years of driving experience and 3 points or less
Must be someone who maintains consistent disciplines, is detail-oriented, and is comfortable with checklists
Is well groomed with conservative hair style and no body piercings or (visible tattoos when in company uniform)

Able to work without smoking

Able to pass background check and ongoing random drug screening during employment
How to apply
1) Have your Resume Ready to upload during the Interview below.   – Your Resume needs to include all of the following;
Name of Each Current or Former Employer,

Start and End Date of Employment

Reason For Leaving

Would you be Eligible for Rehire
Name of Supervisor, Title & Phone Number
Explanation for any gaps in employment

Copies of any relevant Trade School or Technical Certification
2) Complete the Interview below.
After we receive your application:
We will review your application and if your Experience and or Skills appear to match the Job Description we will contact you for an interview.  Usually within 24 hours.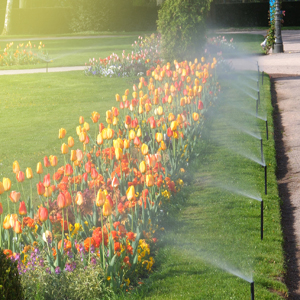 To Apply - Please Complete the Interview Below